COVID19 Memorial Update:
All public official Memorial on Memorial locations have been canceled for this year. For more information, or to learn about how we are continuing our Memorial traditions this year and reading the vigil online, read below.
Annually it is estimated 1,200 people die due to Watchtower's "No Blood Policy" aka Blood Transfusion Ban.
To put that into perspective, if one were to use the Jonestown massacre as an example their final death count was 909.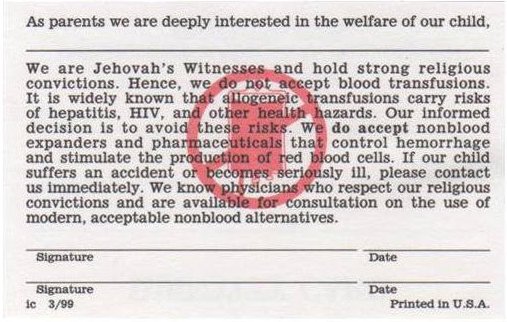 The Organization implemented its "No Blood" policy in 1949, followed by the first death, Samuel Muscariello.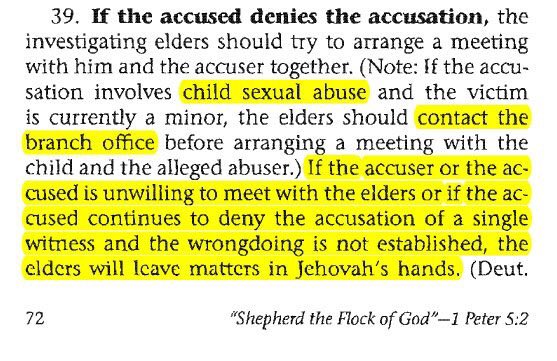 However the 1,200 does not include deaths involving suicide, substance abuse, or victims of domestic violence due to Watchtowers lesser known policies including: * Their "Two-Witness Rule" that silences victims of sexual abuse. *Their cultural practice of shunning former members including those who have been sexually abused and silenced by Watchtower policy, or are suffering from known mental health or substance abuse issues. *Lack of resources for mental health or substance abuse/their practice of heavily discouraging members who are suffering from said issues from seeking outside help via therapy or rehabilitation programs. * Shunning members that go against their counsel and report abuse, seek therapy, or become involved with an outside program, to the point of devastation.
Watchtower is currently under investigation in several countries for their policies on shunning, child abuse, blood transfusions, and propaganda in their publications. Much of this is still dramatically unfolding as we speak.
What is Memorial on Memorial?
Memorial on Memorial will occur on April 7th, 2020 worldwide, the same day as Jehovah's Witnesses will be holding their annual Memorial of Jesus Death.
Vigils will be held by former members, activists, and allies worldwide in memory of those who have lost their lives to Watchtower policy and culture.
Our goal is to show honor to those who passed, and use their memory to spread awareness of the toxicity of this culture, a culture that shuns and turns away those who opt to have lifesaving medical treatment, wish to speak out or go to the authorities about their sexual abuse, or are domestic abuse victims left unheard by their elder bodies and left in abusive environments, instead of being encouraged to find a safe place for themselves and their children or outside professional help from authorities, doctors, and their community.
We also view these issues as a matter of public safety, and not only members of the Watchtower Society are affected. Although we are primarily acknowledging Watchtower's policies, culture, and actions this Memorial they are far from alone in this issue. Many Organizations worldwide have similar policies that are endangering the community and contributing to a culture of silence, shunning, and shame in our international community.. Memorial on Memorial believes that one does not have to change their core beliefs to change their policies. This has taken enough lives. We are calling for change.
Sherry Berry-Kromis will be heading up the coordinating of Sharing Shoes in combination with Memorial on Memorial for April 7th!
Sharing Shoes was a project created to honor sexual abuse victims who's stories remain untold in combination with the release of Oxygen's harrowing documentary "The Witnesses", which detailed the extensive reach and toll of Watchtower's sex abuse cover ups.
We will be engaging in the Sharing Shoes campaign for Memorial on Memorial to again honor sex abuse victims, and also the other victims who have been claimed by Watchtowers devastating policies.
From Sharing Shoes description in their Facebook Group:
Sharing shoes is a fantastic concept to honor sexual abuse victims inside the Jehovah's Witnesses. Shoes will be sent out in honor for abuse victims around the world on the week of Memorial, the week of April 7th.
Instructions and more info:
2. Take a picture, hashtag it on Facebook and/or Instagram: #sharingshoes
3. Print the message printed in the 'About' section (pasted below) of this group and attach to the shoes, place them in a box.
4. Google your local Kingdom Hall mailing address. Example: "Jehovah's Witnesses Los Angeles"
5. Ship them USPS, UPS or FedEx to the address on February 6th or 7th

Message: "I am a very special pair of shoes with an extraordinary tale to tell. I represent one of thousands of children who were victims of child sexual abuse in the Jehovah's Witnesses Organization. I was only little then, and not able to walk or run away. When I begged you for help, you turned your feet and walked away. These shoes are a symbol to remind you that the crimes you hid, and lies you told, cannot be hidden forever. My shoes are much larger now, to bear the weight of my wounds. My voice has the volume it lacked as a child, and now I march with determination to reveal the truth."
For more information, please contact Sherry via the Facebook Group linked above or email useourvoice@gmail.com
2020 Official Memorial on Memorial Locations:


(COVID19 Update 3/18/2020: All Memorial public location sites have been canceled. If you would like to still join us on April 7th, see how to join all of us online by following the links below.)
ONLINE:
All are invited to join in with us this year as we livestream our vigils and the list of names, share information with the public regarding Watchtowers policies, and spend time together through live streams, chat rooms, group chats, forums, letters, and otherwise.
Join our Discord chat!
Due to the coronavirus, as well as acknowledging those who cannot reveal their identity or engage in any sort of public activist behavior we have set up an official chat room that you can access anonymously for planning, discussion, and to engage in MoM the night of the vigil.
Please click HERE to join.
Join our letter writing campaign committees!
You can access that group by visiting our Facebook group, or the official letter writing Discord chat.
Memorial on Memorial Live Streams:
The Ladies of the Glass Table – Memorial on Memorial Roundtable and Vigil
The Glass Table LiveStream Link (not yet active, tba)
TGT Youtube Channel
TGT Facebook Group
MoM Online Co-ordinators:
TBA

MoM Physical locations: 
New York lead by Chessa Manion – CANCELED
Boston, Massachusetts lead by Rick Fearon – CANCELED
Watsonville, CA lead by Sharon Tyson-Tovar and Jesus Tovar , CANCELED
Hesperia, CA lead by Audra Lea – CANCELED
Newport, CA lead by Ina Irby – CANCELED
Galveston, TX lead by Delon Delafosse – CANCELED
We thank all our Honorary Rad Asses who offered to coordinate this year. We have a lot to look forward to for meetups next year. 🙂 Stay safe.
2019 Official Memorial on Memorial Locations:
Columbus, Ohio lead by Sharon Tyson, Emily Wincek, Mick Pilar, and Dianne Purdy.
Brazil lead by Alex Brito
Galveston, TX lead by Theresa Gordon
Portland, Oregon lead by Arden Peacock-Gutierrez
Nashville, TN lead by Katia Gutierrez
Boston, Massachusetts lead by Rick Fearon
Brooklyn, New York lead by Chessa Manion.
To join us at an official vigil location or to have a Memorial on Memorial represented in your area,
email us at useourvoice@gmail.com.
Links:
– Memorial on Memorial Facebook page 
– Memorial on Memorial Event Page
In Loving Memory Of:
Timothy Manion, Donald James Peacock (suicide), Laree Slack (domestic violence),  Douglas Ray Carson III, Vivian Medina Kenyon (no blood), Donna Lynn Sawyer (suicide), Seth Isaac Eckert (suicide), Craig Eckert (no blood), Kyle Tarrant (no blood), Tracey Remple (suicide), Phil Rush (suicide), Sara Trevin Fleming Swartz (no blood), Harold Milum (no blood), Julie-Ann (suicide), Yvonne Leighton (no blood), Peninna Risgaard (suicide), Eileen Sumrall (no blood), Daniel (suicide), Adrian Knott, Claire Kromis, Melanie Middleton (suicide), Joshua Walker (no blood), Vladislav Roslyakov (suicide), Travis Grob, Whyit Heckler (suicide), Jannine Jordan (no blood), Laura Gracey (suicide), Luke Conroy (suicide), Zack Harrell (suicide), Alan Martin (no blood), Curt Dobanovich (suicide),  Vienna Isabella Baudry, Eddie Fuller (suicide), Rosalie Opp (suicide), Elias Titus Lopez (suicide), Marilyn Almond (suicide), Dwayne Fagan (suicide), Mary Jane Pelly (suicide), Anthony Akers (suicide), Trevor Bargas (suicide), Adrien Webb (suicide), Carolyn Nielson (suicide), Craig Button (suicide), Christopher Sherril (suicide), Ian Houle (suicide), Eric Reeder (suicide), Madison Horton (suicide), Nathan Lewis (suicide), Juan Marin (suicide), Jacob Reames (suicide), Wendy Lopez (suicide), Randy Follis (suicide), Omar Medaro (suicide), Camille Querin (no blood), Steve French (suicide), Ronnie Sissie Purtee (suicide), Richard Niel (suicide), Tamara Jefferson (suicide), Ash Redford (suicide), Pascal Smeets (suicide), Richard Wheelock (suicide), Kathryn Brackett (suicide), Robert Follis (suicide), Nathan Savarie (suicide), Lacey Crawford (suicide), Paul Hand (suicide), Amy Grier (suicide), Danny Tyson (suicide), Dianne Ruttan (no blood), Paul Holmes, Sara Fleming, Steven Stuart (domestic violence), Bethany Stuart, (domestic violence), Dan Stuart (domestic violence), Lauren Stuart (suicide), The Millers (domestic abuse), Trevor Trevino, Michelle Trevino, Cory Trevino, Marisela Trevino, Sandy Grier, Victoria Climbié (domestic violence), Stephanie Winger, Samuel Ewalt, Daniel Dorsey Dowen, Kelly Scott Kjersem, David Doiron, Taylor Estrada, Darren Dudson, Zack Kozeleski, Rachel Adams, Rick Robinson, Angela Jean Shipperley, Leatta Pilar, Debbie Hayhurst, Cameron Barbaree.
If You would like to add a name to the list, please contact us.